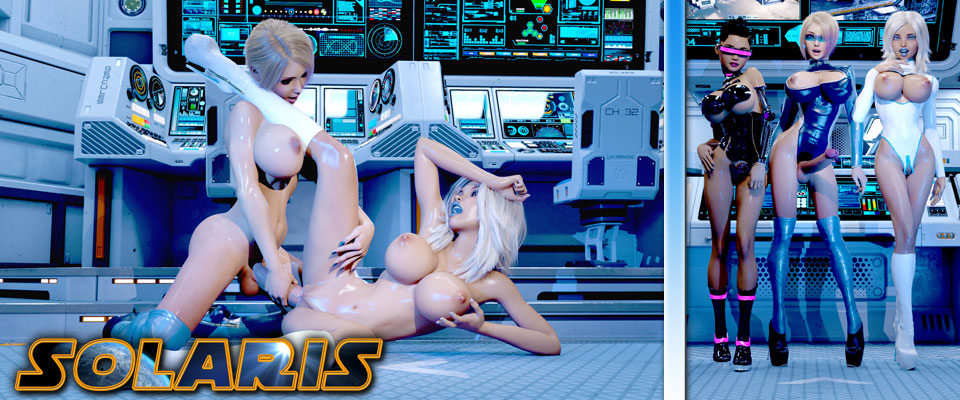 Solaris
Orbiting the Earth in the near future, the space station "Solaris" is a hub for all interstellar traffic as well as a research and exploration vessel. Being isolated in space isn't easy so the crew find other ways to satisfy their kinky desires.
Watch the promo for a sneak peek at what you'll get in this latest FutaErotica release which contains 27 minutes of video and 50 high resolution images.
September 4, 2021
What's Included:
50 high-quality images in PDF format
27:15 minutes total length high-res HD720 video with audio in MP4 format. Video is very high quality and compressed with latest optimization software producing a crisp and clean look at a minimal file size.