About JT2XTREME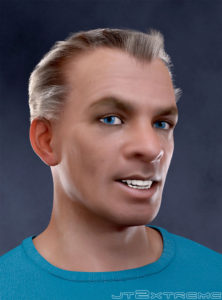 After working in the 3D animation industry for 15 years I turned my attention to creating erotic art which was a side hobby of mine. When I first started releasing my artwork on Renderosity and DeviantArt I quickly gained a fan base of loyal followers. Recently I began doing erotic animations in the Futanari genre as I had received many requests.
"Futanari or Futa for short is a person with the physical qualities of both male and female. The futanari is depicted as having an overly feminine body while having male genitalia."
I will be releasing a new animation here every month as well as posting "sneak peeks" on new releases so stay tuned for updates!